---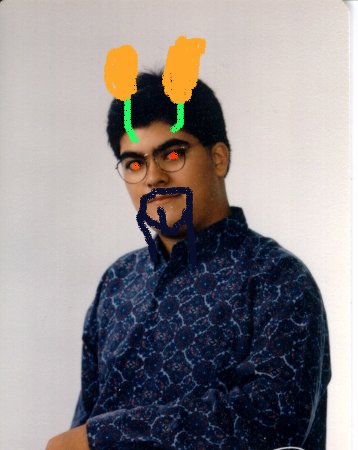 Me!
---
This Is Alot About Me,
Which You Didn't Want To Know But Found Out Any Way!
---
Name: Marcus B. Gomez (Yeah, like I'm going to tell you what the B stands for!)
Born: Feb 6, 1974
Status:Married!!! Parents: Mom: who I suck I money off of, Dad: deceased. I now I have a stepdad.
Siblings: Brother: deceased, I now I have step brother.
Aspirations: I haven't figured that out yet!
Hobies: D.j.ing and sampling beats! HTML but I'm not sure?
Favorite Food:Anything that made Moo, Cluck, or Gobble Gobble sound?
Not So Favorite Food: Peas, Potatoes, Greenbeans.
Gallbladder: Removed.
Education: Silverlake Highschool, Silverlake, Ks, Emporia State University Emporia, Ks, Washburn University, Topeka, KS

---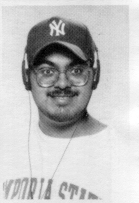 My Favorite Yearbook Picture.
---
GO HOME!
This page has been viewed

times..